Baogeli Hotel Beijing Huadu center 01
Four seasons hotel of Guangzhou West Tower is known as "one of the most popular hotels" in the industry. Guangzhou West Tower, with a total construction area of about 448000 square meters and a structural height of 432 meters. Time magazine of the United States named him "the top ten architectural wonders of the world", private geography magazine of the United States named him "the global skyscraper", and the world high rise building society named him "the global high rise Building Award".
The decoration area includes 70 floors of hotel air lobby, space leisure corridor, bar corridor and store, 71 floors of Chinese restaurant and VIP private room, 72 floors of all day restaurant, Italian restaurant and Japanese restaurant, 93-98 floors of standard guest room, executive suite, royal suite and presidential suite, 99 floors of air bar, executive leisure corridor, conference room and hotel Multi function hall, VIP room and 100 floor open kitchen and restaurant. The project adopts large area special-shaped stone mosaic and dry hanging, double spiral staircase computer-aided three position positioning and setting out, sound insulation and vibration proof platform, special groove aluminum alloy aerial cantilevered staircase construction, low-carbon installation technology of imported aluminum oxide plate, etc. The project won the National Architectural Decoration Award.
Construction unit: Yuexiu real estate group
Design Institute:HIRSCH/BEDNER AND ASSOCIATES DESIGN CONSUL TANTS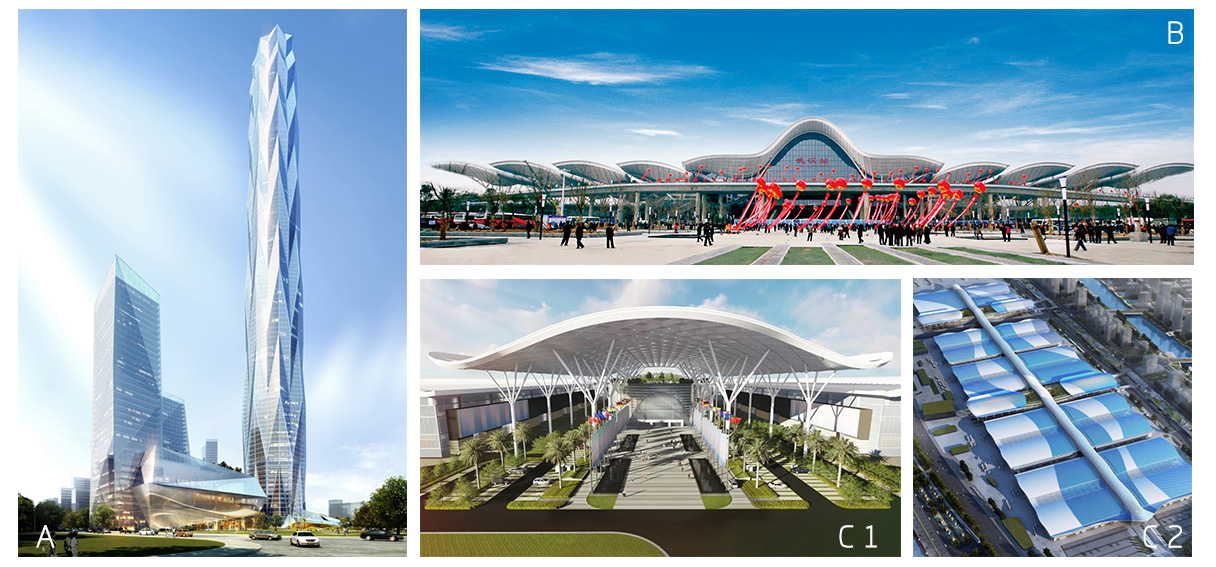 Scan the QR code to read on your phone
We could not find any corresponding parameters, please add them to the properties table
National 24-hour service hotline:400 617 6869 Address: 10th floor, block a, Shenzhen Taifu Plaza, Luohu District, Shenzhen
Telephone:0755-82050909 Fax:0755-82600606 E-mail:zjsz@cscec.com WeChat official account: Zhongjian deep loading
Copyright:China Construction Shenzhen Decoration Co., Ltd